Compare Primary Care Doctors' Offices
Finding the right doctor in Massachusetts is easy. Use this website to compare primary care doctors' offices based on how well they care for their patients.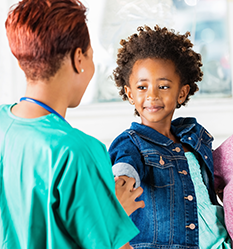 About Quality and Measurement
How does this website measure health care quality

Thoughts about quality care…
"It takes courage to speak up. Even though I have worked in health care for many years, when someone in the doctor's office spoke to me in a way that felt rude and disrespectful, it took almost a year before I had the courage to tell my doctor. "
-Helen Osborne, Natick, MA